Our Food
Freshly prepared food - Innovative recipes - Fun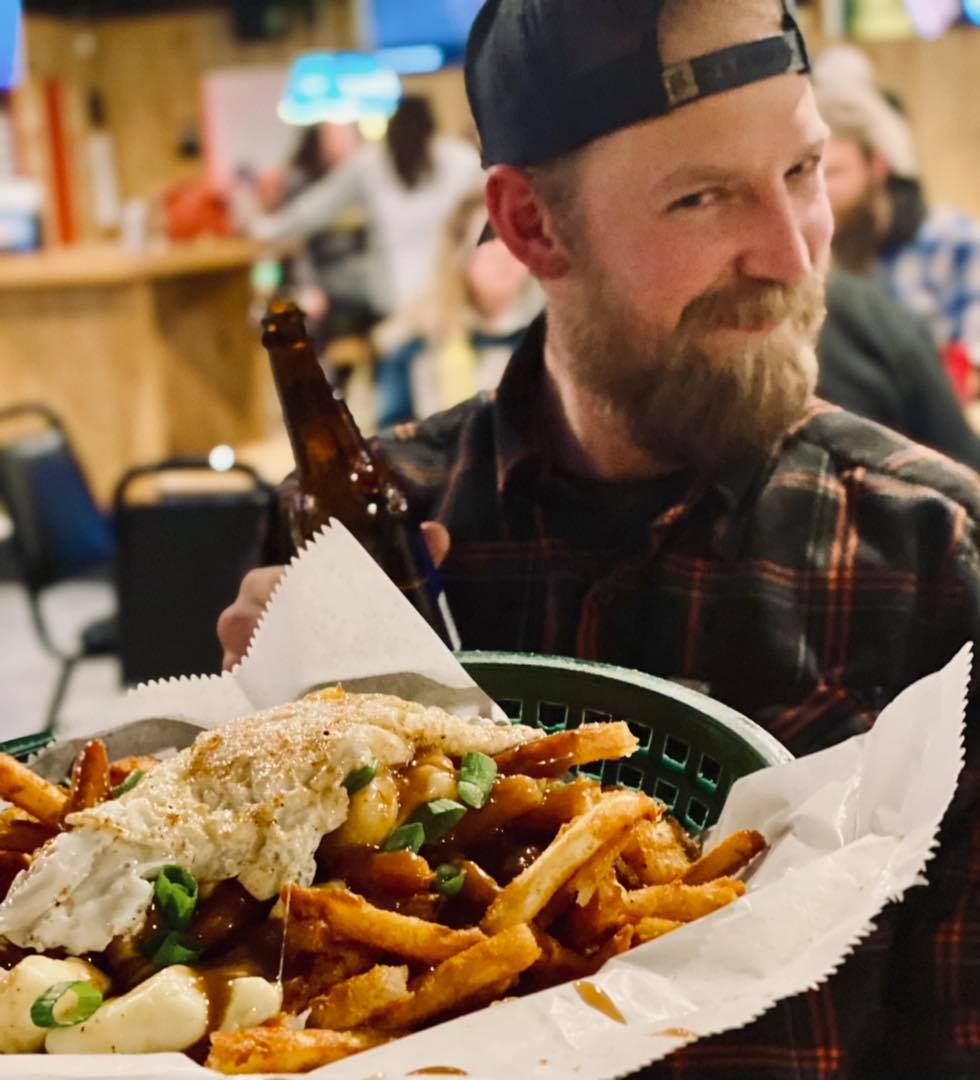 APPETIZERS
Appetizers to make your mouth water
Walleye Bites
Hand breaded Walleye, deep fried served with a lemon tarter aioli
Poutine
fries, gravy, naked curds, green onion, fried egg
Pulled Pork Poutine
fries, naked curds, pulled pork, smothers in beer cheese and topped with a fried egg. exceptionally savory, (add fried jalapeños for $1.00)
Wings (Full Order)
12 Wings with choice of Buffalo, Garlic, Bourbon BBQ, Sweet Chili, Naked or BBQ
Wings (Half Order)
6 Wings with choice of Buffalo, Garlic, Bourbon BBQ, Sweet Chili, Naked or BBQ
Onion Rings
beer battered and delicious
Fried Mushrooms
Breaded, deep fried, full of love. Add on a side of cheese sauce to dip for 1.50 more
Wisconsin Cheese Curds
Breaded, Deep Fried, Wisconsin Cheese Curds. Simple and Satisfying .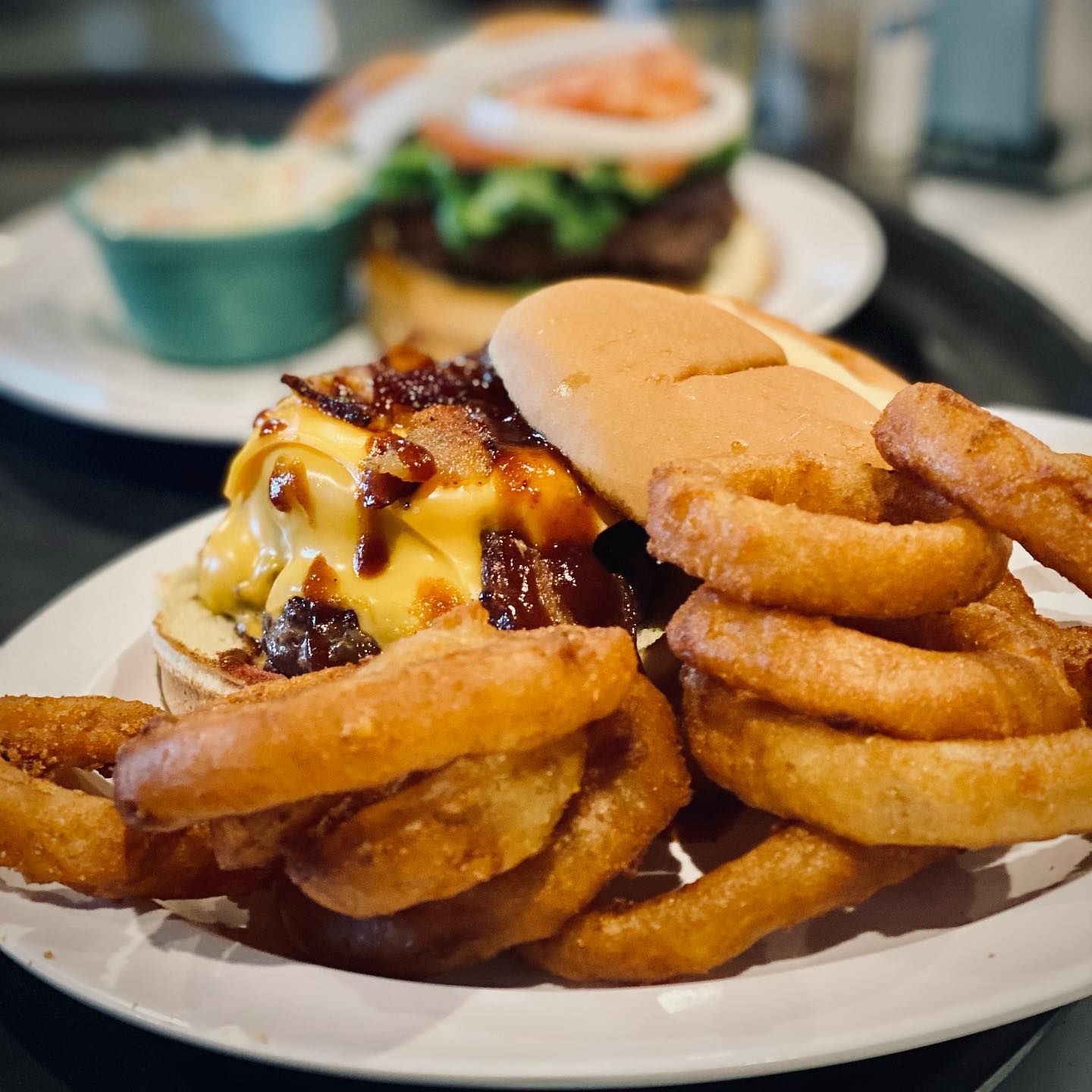 Our Burgers
Our fresh 6oz burgers are made with locally sourced beef and served with choice of fries or chips. Substitute sides for additional charge. Stuff any burger with cheese for +$1.50
Big Timber Smash
Two 3oz patties seasoned, smashed and seared, with pepperjack, avocado, pickled onion, tomato, lettuce, thousand island
Peanut Butter & Belly Burger
house made peanut butter mole, pickled onion, pork belly
The Curious Pig
bacon, truffle roasted mushrooms, swiss, white truffle aioli
The Wooden Cowboy
slow roasted bacon, bourbon bbq, onion tanglers, american, cheddar & bleu cheese
The Dirty Burger
burger, pulled pork, bacon, deep fired jalapeños, smothered with beer cheese, served over a bed of french fries,.
Cali Burger
avocado, tomato, onion, lettuce, jalapeño aioli
Classic Burger
plain burger with cheese - additional toppings $0.50 each
Handcrafted Sandwiches and Wraps
served with a choice of fries or chips. substitute sides for an additional charge
Reuben
corned beef, sauerkraut, thousand island and swiss on rye
The Mother Clucker
Grilled or hand breaded deep fried chicken breast, Lettuce, tomato, mayo.
The Burning Buffalo
Hand breaded Deep fried chicken Breast, tossed in buffalo sauce, bleu cheese crumbles, bleu cheese dressing, lettuce, tomato, add fried jalapeños for $1.00
Chicken Bacon Ranch Wrap
grilled or fried chicken, bacon, caramelized onions, lettuce, and ranch
Chicken Caesar Wrap
grilled or fried chicken, parmesan, romaine, caesar dressing
Buffalo Chicken Wrap
grilled or fried chicken, wing sauce, spring mix, tomato, onion, bleu cheese dressing & crumbles
Cali Wrap
grilled or fried chicken, avocado, spring mix, tomato, green onion, cheese, jalapeño aioli
The Philly
beef, provolone, peppers, mushrooms, onions on a hoagie
The BLT
texas toast, bacon, lettuce, tomato, mayo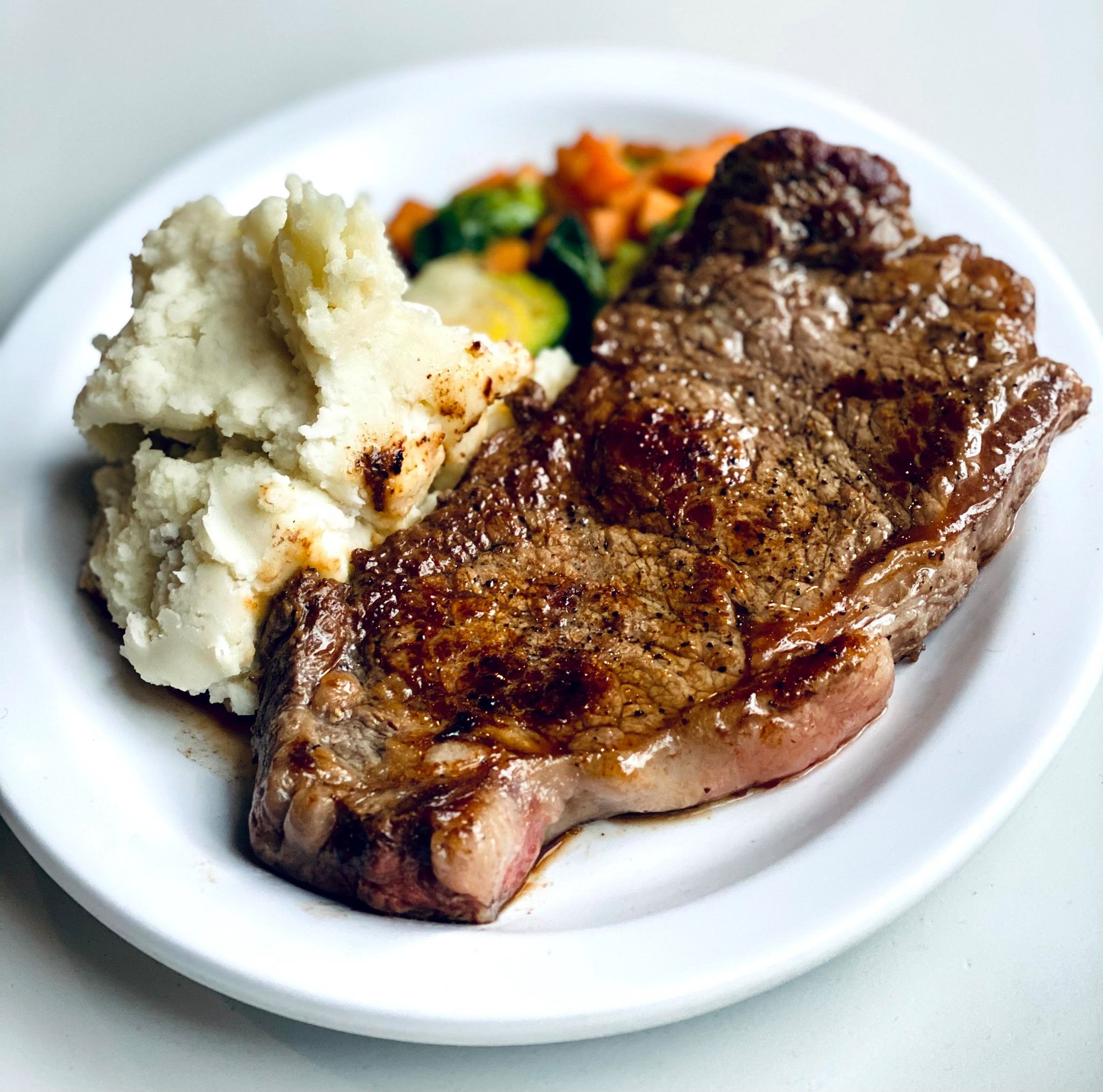 Entrees
Entrees are available after 4 pm
Rib Dinner
slow roasted, deep fried & tossed in your favorite sauce, served with corn bread and coleslaw
Chicken Strip Dinner
chicken strips, french fries and coleslaw
Sirloin
8oz sirloin cooked to order, mashed potatoes & chef vegetable
Ahi Tuna
lemon pepper, chef vegetable, mashed potatoes
Pizza
Our 12" pizzas are made to order. please allow 20 minutes for cooking time.Toppings: pepperoni - mushrooms - bacon - jalapeños - italian sausage - pineapple - onion - canadian bacon - black or green olives - ground beef - green peppers - caramelized onions
The hawiian
Canadian Bacon, Pineapple, Cheese
Veggie Lovers
tomato, onion, green pepper, caramelized onion onion, mushrooms
Cheeseburger Pizza
ketchup, mustard, ground beef, onions, pickles, tomato
Meat Lovers
pepperoni, sausage, ground beef, bacon, canadian bacon,
Bourbon BBQ Chicken
Bourbon BBQ Sauce, Grilled Chicken, Caramelized Onions and Pineapple
Garbage
thats right, we put everything on it!
Salads
Our salads come with your choice of Grilled or Fried chicken and have the option to upgrade your protein to a sirloin or ahi tuna for $6.00
Caesar Salad
romaine, parmesan, caesar dressing, choose to upgrade your protein to sirloin or ahi tuna for an additional 6.00
House Salad
fresh greens, tomato, onions, cheddar, green onions, green peppers choose to upgrade your protein to steak or ahi tuna for $6.00
Saplings
Small portions for small appetites 12 & under and 55+. Served with fries or chips. Substitutions for additional charge - Kid's and Senior men
1/4lb Burger
Served with fries or chips
Chicken Strips
Served with fries or chips
Big Strip Basket
adult portion of chicken strips served with fries